Section 11.1

Visits to the end-of-life Centres

My trip in 2022

"My only problem was navigation"

I went in the middle of June 2022, taking the afternoon Easyjet flight from Manchester to Basel/Mulhouse. I rented a VW Polo from Europcar and picked it up at the airport. I then visited Dignitas at their office in Forch near Zurich, Lifecircle at their apartment in Liestal near Basel and I had a discussion with Pegasos, also in Liestal. I stayed four nights and covered 350 miles.
Hotels
When planning the visit, I was initially terrified by the cost of the hotels. Using Trivago, Lastminute and Expedia I learned that even a modest hotel in Basel wanted more than £140 per night. The going rate for a typical "business" hotel was over £180. This, it turned out, was because I had chosen the same week as something called the "Basel Art Festival" and all the hotels had put their prices through the roof. I subsequently learned that many of their rooms had been left unsold. Even without the Festival, however, the cost of the Radisson Blu, for example, would have been above £150.
The problem was solved through an enterprising little travel company in our local town of Wetherby. Brewood Travel www.brewoodtravel.com suggested that instead of staying in Basel I should book a hotel just over the Rhine in Germany. I therefore paid £68.94 per night for overnight and breakfast at The Hotel Danner in Rheinfelden (Baden). This was about 30 minutes' drive from the airport and turned out to be ideal. The standard was that of a very good Premier Inn, Rheinfelden itself was a marvellous little place; getting in and out of Germany was no problem at all.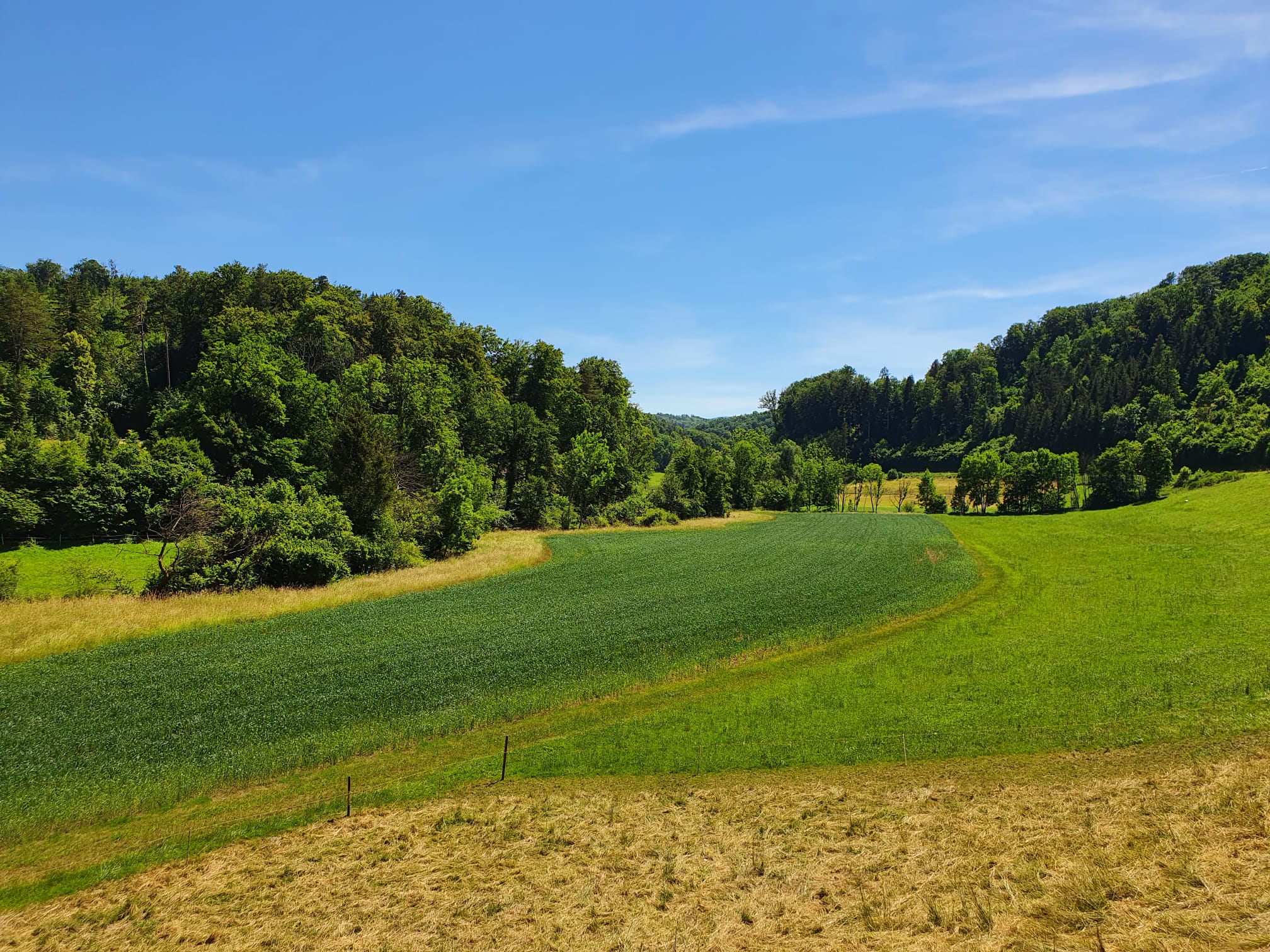 The cost
| | |
| --- | --- |
| Flight tickets – Easyjet | ​£269 |
| Hotel – Brewood Travel | ​​£274 |
| Airport Parking – Skypark | ​£83 |
| Travel Insurance - Staysure | ​£212 |
| Car rental - Europcar | ​£384 |
| Diesel for the Polo – airport pump | ​£76 |
| Daily meals | ​​£145 |
| Currency and cash cost (inc. exchange fees) | ​£165 |
| TOTAL | £1,608 |
Getting around
My only problem was navigation. My rented Polo did not come with SatNav. The Google Maps function on my mobile phone only worked when I was within my hotel's wi-fi vicinity. As a fallback, I had invested in a large road atlas of Germany and Switzerland. Even that, however, turned out to be of limited help. The scale, 1:400,000, meant that the road from Basel to Zurich was only eleven inches. Many significant villages did not even get a mention. Between Zurich and Forch, in particular, I saw many nice little places – but I wasn't expecting to see them and I was in a hurry, too. I made all my appointments on time but it was occasionally touch and go.
Read Next Section >
Section 11.2
Visits to the end-of-life Centres - Visit to Dignitas